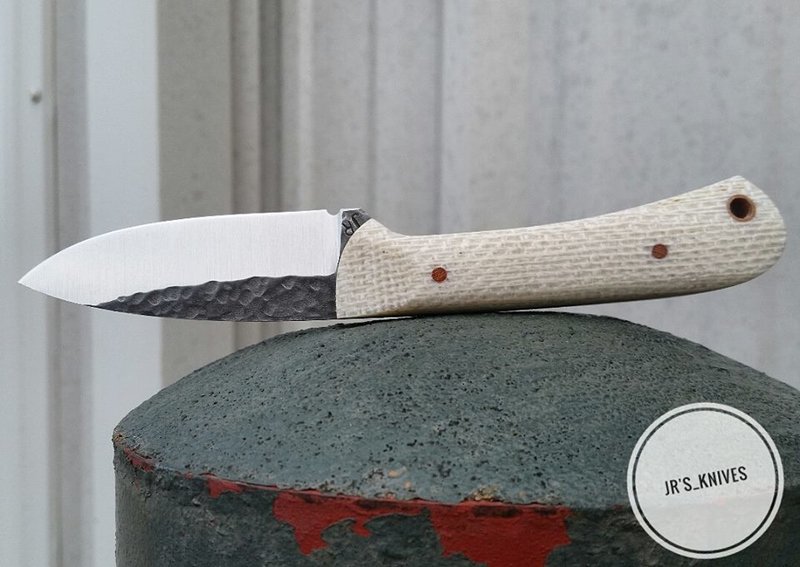 If you're looking for the perfect EDC FixBlades.You just found them!
   These cutting tools are made for daily use, cutting cardboard,paper,cordage,thin wiring,animal flesh and so on.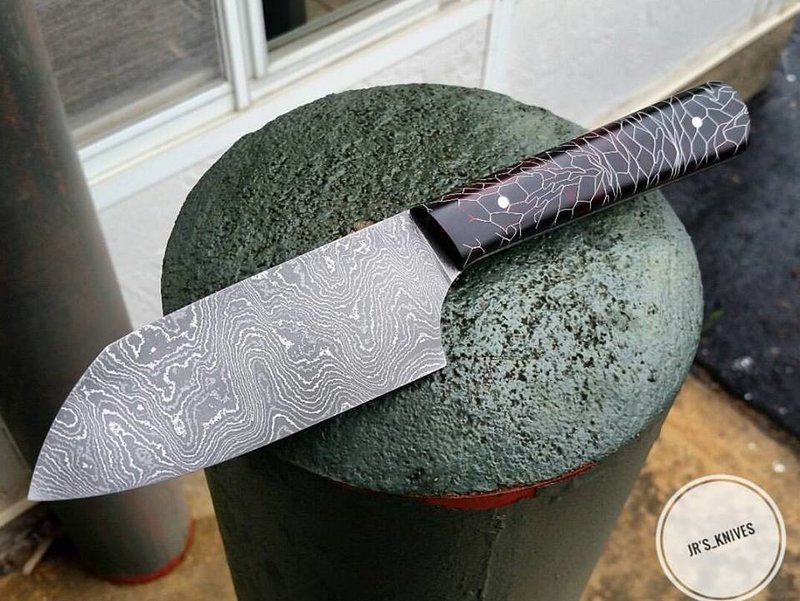 These knives are 100% handmade. Even knife is ground freehand, I use no grinding jigs or premade/water-jetted materials. Grinds may not be 100% Symmetrical. Each knife comes with a Kydex Sheath. They are all drilled for use of a Large or Small Tek-Lok, as well as a G-Clip. I do not provide Tek-Loks/G-Clips!!