Sold-Camo Micarta Cleaver -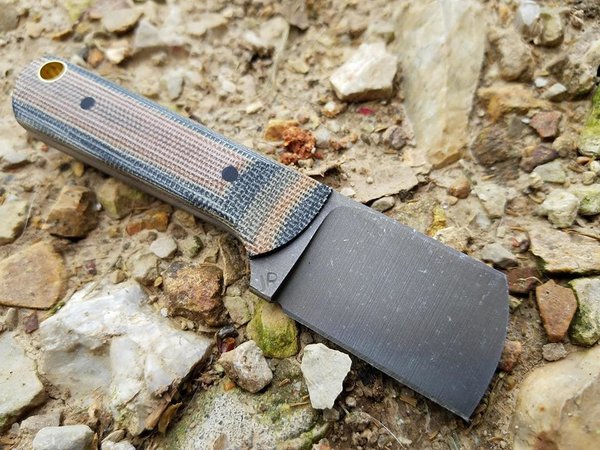 Sold-Camo Micarta Cleaver -
Comes with Kydex Sheath-






Dimensions-




Blade Length: 1 5/8"




Overall length: 4 1/2"




1/8" 1095hc Steel . . Forced Patina/Stonewashed Finish
Camo Micarta scales-
1/8" Carbon Fiber Pins. 1/4" Lanyard Tube-

Will be shipped oiled covered in Ballistol. Must be maintained -(cleaned and oiled, never store bare blade in sheath for long periods.)
Heat treated in a Electronic Digital Controlled Oven, Oil Quenched & tempered.

HandMade in the USA!!!!!

The Neckr series of knives are the perfect Pocket Carry Fixed Blade.

These knives are 100% handmade.

Even knife is ground freehand, I use no grinding jigs or pre-made/waterjetted materials. Grinds may not be 100% Symmetrical. Each knife comes with a Kydex Sheath. They are all drilled for use of a Large Tek-Lok or G-Clip, I do not provide a Tek-Lok or G-Clip!!