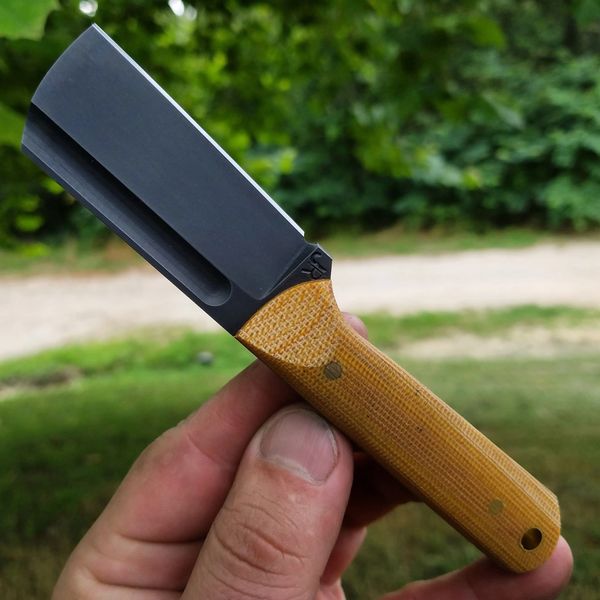 EDC Cleaver -
Comes with Blk Kydex Sheath
Dimensions-
Blade Length: 2 1/2" 
Overall length: 6"

1095hc Steel 
. DarkWashed Finish- Thru Fuller

Brass Pins. Matching Lanyard Tube-
Natural Canvas Micarta Scales- Soft and Smooth- No hot Spots-






HandMade in the USA!!!!!


These knives are the perfect Carry Fixed Blade. These knives are 100% handmade. Every knife is ground freehand, I use no grinding jigs or pre-made/water-jetted materials. 
Featured Products